We Care About Quality
We began this venture over 3 decades ago in the great city of Orlando, and we continue to be an industry leader.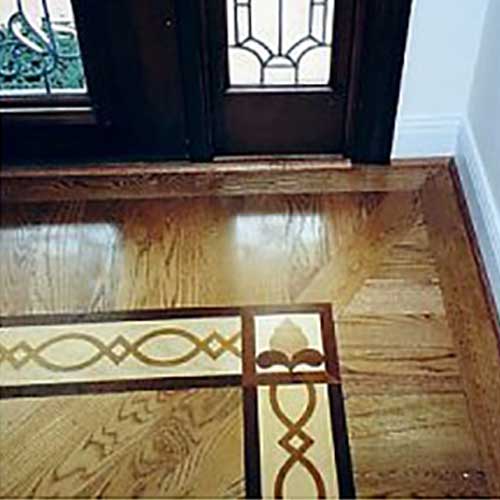 Our Craftsmanship Stands the Test of Time
In our early days, we succeeded despite the popular trend of carpeted floors. Our business thrived because we have consistently delivered reliable service, quality craftsmanship, the most modern equipment, and the personal touch that every individual home and client deserves. Our ability is matched only by our honesty. We realize better than anyone that trust is of utmost importance in business. Attaining and keeping the customer's confidence is an absolute priority to our mission. Our key services are:
Wood floor sanding and refinishing
Wood floor installation and repair
Renovation
Custom designs
Maintenance
Remodeling
Sales and Service
What You Can Expect from Our Professional Crew
At Armorglow Wood Floor Refinishing-Installation, when our crew arrives at your house, you can be assured that they are diligent and familiar with your specific needs. Before anyone in our company works on your floor, they will have been thoroughly trained, and perform according to industry standards. Whether the job entails hardwood floor refinishing, or a hardwood floor installation, and/or repairs, it will be performed by a proven skilled craftsman.
After the installation is complete, it's not the end of the job for us. To reduce the need for future repair or refinishing, we offer a maintenance plan that will keep your floor looking as spectacular as the day it was laid in your home. In addition, should damage occur, we can assist you with your insurance claims.
We Use the Best Equipment
Ensuring we have the most capable, personable staff is not the only reason we are the top company in the wood flooring service in Greater Orlando. Providing our employees with most up-to-date machinery also contributes to our success. We constantly stay abreast of the latest technological advancements in the wood flooring industry.
The Sales Team
The owner, 'Shelby' Siegel, personally assesses each flooring project. His detailed explanation is presented with a patience and clarity that any homeowner will appreciate. Elements that will be discussed include:
choosing the right material
prep work involved
length of time from start to finish
pricing options
maintenance procedures
He has the eye and experience to suggest what fits your home, budget, and way of life.
Armorglow Wood Floor Refinishing-Installation
Contact us today to hear more about our services and pricing.